Bilo residence
Investment opportunities with gain over 6%
Lombardy

>

Milano

>

Studies cities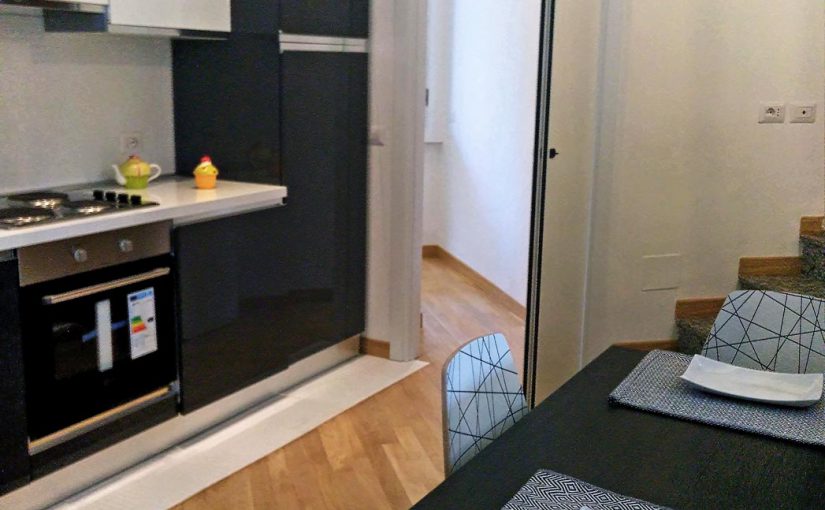 This is our proposal of long-term investment real estate.
The property Bilo residence it's a two-room located high commercial value near the university of the neighborhood Studies cities of Milano.
We acquired and transformed completely, revaluing it with interventions renovation, furniture and equipment.
The house is for sale for investment costs € 185.000.
The revenue Recommended is the long-term (income generation), with the possibility of obtaining a annual gain of over the 6% generated rent.
The property will be handed over soon all'uso.
Read the story of 'successfully completed operation
building features
&nbsp&nbspAria condizionata
&nbsp&nbspRiscaldamento autonomo
---
Property area
We are in Via Garofalo a Milano, in an area with a good life quality, nearest to university center of Studies cities e ben served by public transport, a 500 meters from the metro station Piola and Loreto M1 M2.
So we are in a location to high commercial value and to protect from devaluation real estate.
Property type
The property is a two-room of 40 sq.m., located on the ground floor, within a context stately with garden, box service and service reception.
It is composed as follows: entrance, living room with kitchen to view, bed area e bathroom window (with dressing), bedroom bed with study area.
acquisition method
We have acquired through a 'real estate auction come office ground floor (was a residence transformed into residential housing).
Renovations
First we performed the d'use change in residential residential with adaptation of plants under.
So we redesigned the interior spaces and launched a comprehensive intervention renovation e retraining, with subsequent work of furnishings e kit.
Under renovation, we focused on the installation of a system of central air conditioning and structural and furnishing able to make the environment very bright.
We made a lighting system with LED lights e recessed spotlights, entered the fine finishes, chose a pavement with parquet to enhance the value of the property and installed a security door.
Later we furnished the two rooms completely new: kitchen with dishwasher, living room with extendable table 4 chairs, sofa bed 2 seats, double bed with storage, wardrobe a 5 before, bathroom cabinet with mirror and chest of drawers, accompanied by double curtains (blinds and internal).
In addition to the tents we have added other
little ones
kits
, creating an environment that can still be extensively customized by those who go there to vivere.Il total estimated time for its complete
realization
, considering the acquisition, the restructuring and the sale (the investor who will put it to income) and of
12 months
.
Today we are at 90% about the work, the delivery Property ready is expected to end March 2017.
Here are some photos of Residence Bilo almost ready.
Strengths
It is in a zone with services, ad high commercial value, in which there is high demand for small cutting properties for both residence and investment for, but which they are hardly findable in.
Will be delivered furnished and equipped, then soon all'uso, since it does not require any additional work (convenient especially for those investing in distance).
It is referred to as property income to be made that the investor can ensure gain of over the 6%.
Selling price
The cost is € 185.000.
investment gain
The ideal profitable annuity is the long-term (income generation): could be rented in a short time as it is located in an attractive location, high residential value, adjacent to the university area of ​​the city of Milan.
The speculated price, according to a market research, and of 800 € per month net of service charges (ie an income of 9.600 € all'anno).
As a result you can aspire to an income of 5,19% on investment: 9600×100/185.000 = 5,19%, again net of condo fees.
Whereas for the first 10 years you can use the fiscal detraction of the 50% on income tax income to break down the rate tax (20%), and thus do not bear the cost, the revenue It will be of about 6,23%.
Costs related to state taxes (IMU, tarsu, etc.) They are offset by the real estate value over time, Milan being a strong element of safety to that effect, especially in an area like this.
The data reported are "estimates". These assessments are based on our experience and on the many real estate transactions carried out during the years, so very true, but on which we can not guarantee a priori a mathematical certainty.
CONTACT US
Contact O come visit to discuss investment details.
Want another real estate transaction? Fill out the form below and we will understand together what can do for you.